Last updated on 25/11/2020
What is the difference between Power Apps for external users and Power Apps Portals? The short answer is; They are two different products.
The confusion comes from Microsoft Marketing choice of words when launching the October release updates "Enable external access with portals"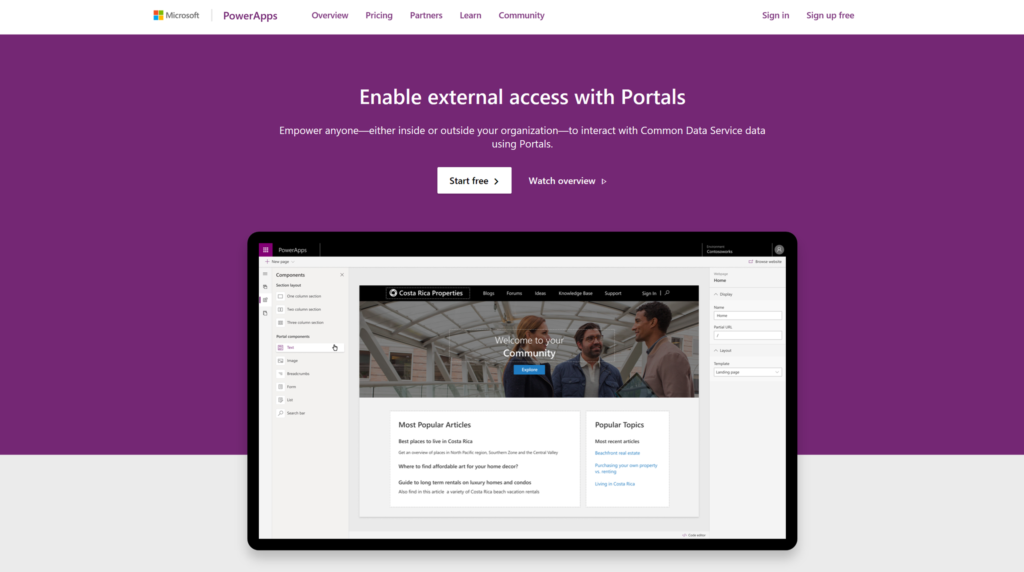 The wording is of course correct – you can enable external access to you data stored in Common Data Service trough portals. But you can as of October do the same thing by sharing a Power App with external users as well. Two products to solve the same needs.
Share Power Apps with external users
As of October 2019 we are able to share our Power Apps with external users. The users must be guest users in your tenants Azure AD. They must also have lisence to use Power Apps – in your tenant or at their home tenant.
For instructions on how to share your Power App with external users look at documentation here: https://docs.microsoft.com/en-us/powerapps/maker/canvas-apps/share-app
Not all connectors are available for external share just yet – and frankly I was hoping this list would be updated more frequently then it has. This list will will tell you the connectors that are available for external sharing:
https://docs.microsoft.com/en-us/powerapps/maker/canvas-apps/share-app#what-connectors-support-guest-access
Make sure you share the connectors as well as the Power App itself. When users are added as guest users to your tenant they get an email (unless you script it) and when you share the Power App with them you have the option of sending email or not about the share.
When to use Power Apps for external users?
We created an example scenario for sharing Power Apps for external users at Next Level 2019 this October. This is a Power Apps for a campaign called "Tag the tagger" by a fictitious railway company called "Next Level Rails". Citizens use the Power App to take pictures of graffiti around the city and submit it with map coordinates. Data is stored in CDS with makes it easy to create PowerBI reports showing the state of graffiti in the city landscape.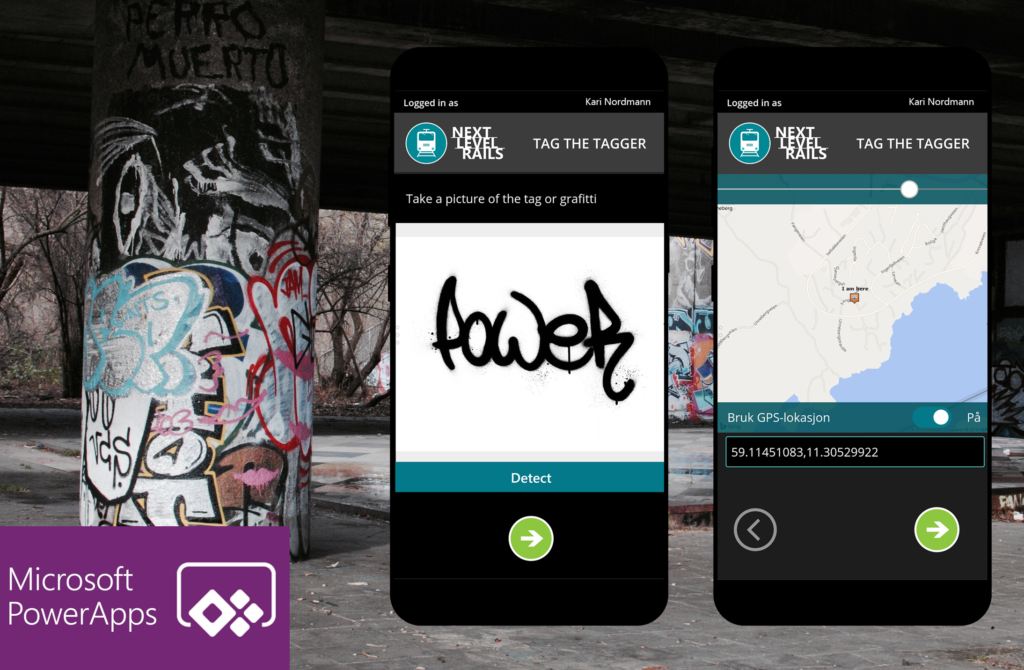 Power Apps Portals
As of October 2019 Release the Dynamics 365 Portals infrastructure has moved to the Common Data Service. We also got a new configuration layer trough the Power Apps management interface at www.make.powerapps.com. The portals were re-branded as "Power Apps Portals" and given the purpose of "Enable external access trough Power Apps Portals".
Power Apps Portals are websites, and by nature they are accessible by external users. You can allow your external users to access your data anonymously as unauthenticated users or as external users logged in to the portal trough common identity providers as Facebook, Twitter, LinkedIn, etc. You can also use Azure login and enable access to your internal users. This is nothing new and has been possible ever since Microsoft bought the product from Microsoft.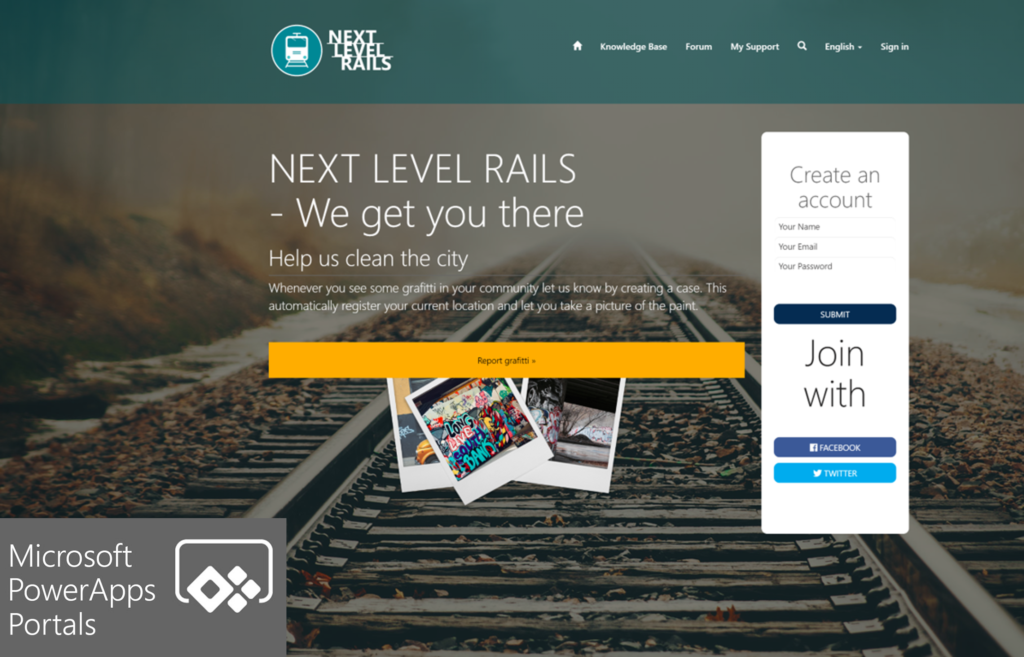 New Portals Designer
What is new is the no-code/low-code interface where no-coders can work with pages, templates, sitemaps and content. It's called the "Portals Designer" and in my opinion is what has been missing in the Portals product. This is a huge improvement and make the portal configuration more accessible to editors and content managers who don't know they way around HTML, CSS, jQuery and Liquid code. The new Portals Designer is a WYSIWYG editor that allow drag'n drop, simple inline styling and light weight configuration of lists and forms all in one context. It's truly powerful and I will tell you more about it in another post.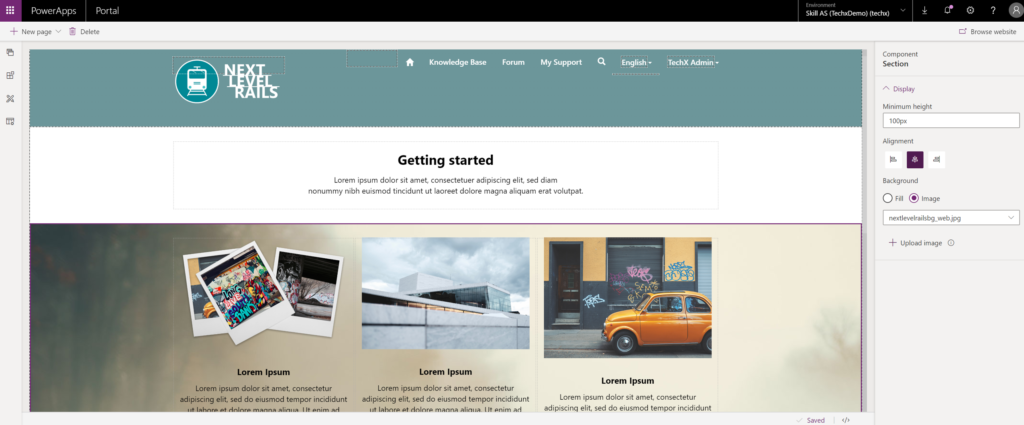 Summary
What is new with Power Apps? The ability to share it with external users and give them access to your data stored in CDS.
What is new to Power Apps Portals is the new Portals Designer. Portals are by nature accessible to external users if you configure them with external access. This is another way to give your external users access to data stored in CDS.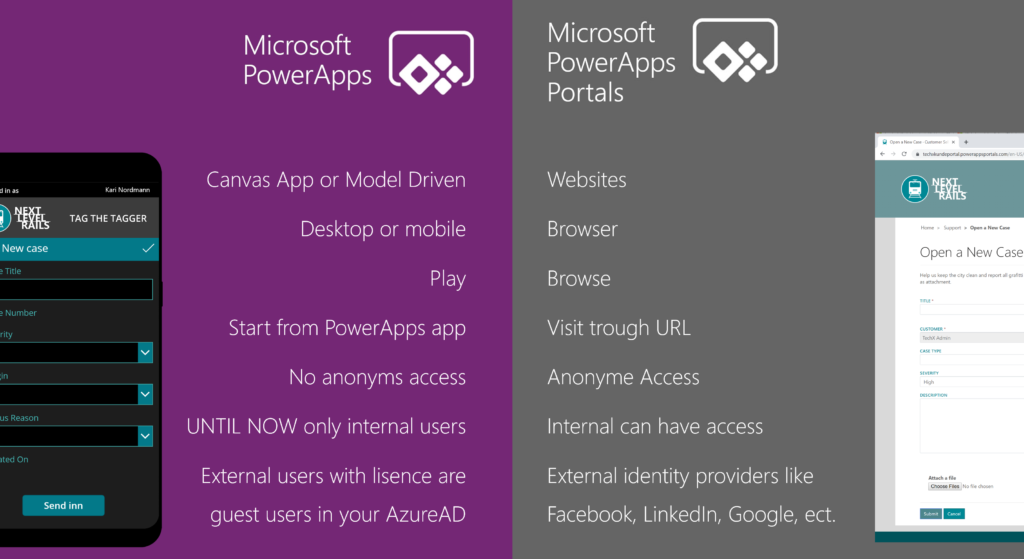 Now stay tuned for my post on the different layers we can use to configure our portals.
All the best, Ulrikke.