About me / BIO
Profile Picture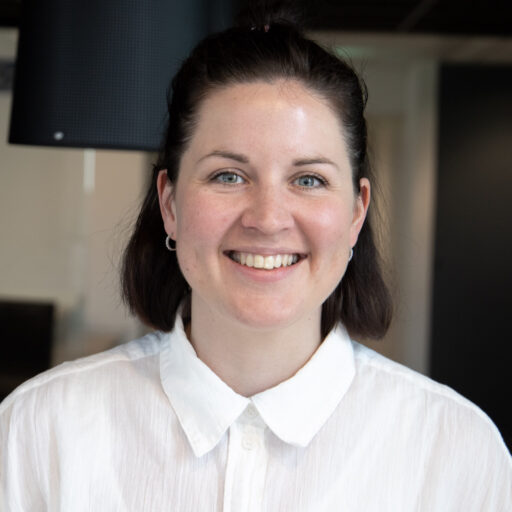 English
Business Applications MVP, one of Norway's top 50 women i tech 2022, #PowerAddict, Power Pages expert, public speaker, blogger, community contributor and Low Code Practice Lead at Itera.
Short
User Experience through digital interfaces, interaction, branding and visual design has been her passion and focus since she created her first website at age 14. She is a solution architect for Power Platform, specializing in Power Apps Portals. She is a Business Applications MVP and was named one of the top 50 women in tech in Norway in 2022. Currently working as Low Code Practice Lead at Itera. 
The fuller story
User Experience through digital interfaces, interaction, branding and visual design has been my passion and focus since I created my first website at age 14.
I am educated in Multimedia and communication and know audio, video, photo and visual design – in theory, and practice. Through work, I have become skilled in front-end development and interaction design, and I am currently taking courses related to User Experience at The Interaction Design Foundation.
In 2010 I started working as a SharePoint Consultant specializing in Information architecture, branding and user adoption. Microsoft acquired Adxstudio in 2015 and turned it into the product we today know as Power Apps Portals. It was a perfect fit for me and I quickly adopted the platform.
I was one of the first people in Norway to start working with Power Apps Portals and quickly discovered that there was not much community content out there yet. Whenever I would figure something out I would create a blog post for myself as documentation for later projects. That's how my blog started; more as a reference for myself than anything else. Thanks to the amazing giants that helped me along; Nick Doelman, Nicholas Hayduk, Jim Novak, Colin Vermander and Derik Bormann.
Since 2016, I have been the lead front-end developer, designer, architect and product adviser on one of the biggest Power Apps Portals projects in Norway. I am a public speaker at events that feature the Power Platform both internationally and locally here in Norway. I'm a blogger, active community contributor and have the honor of being a part of the Portals Zero to Hero league.
Norsk
Kort
Ulrikke Akerbæk er Microsoft Business Applications MVP og ble i 2022 kåret til en av Norges topp 50 kvinner i tech. Hun er en av norges beste på Power Pages, har 15 års erfaring med lavkode med bakgrunn fra SharePoint og utdanning i webutvikling og multimedia. Hun har jobbet som Low Code Practice Lead i Itera siden Mai 2022. Ulrikke er en aktiv bidragsyter i community og holder foredrag på samlinger og arrangementer rundt om i verden.
Den litt lengere historien
Brukeropplevelse gjennom digitale grensesnitt, interaksjon, branding og visuelt design har vært min lidenskap og mitt fokus siden jeg laget min første webside i 14-års alderen.
Jeg har utdanning i Multimedia og kommunikasjon, kan lyd, video, foto og visuell design – i teori og praksis. Gjennom arbeidskarrieren har jeg blitt god i front-end-utvikling og interkasjonsdesign, og for tiden tar jeg kurs relatert til brukeropplevelse gjennom The Interaction Design Foundation.
I 2010 begynte jeg å jobbe som SharePoint-konsulent som spesialist på informasjonsarkitektur, branding og brukeradopsjon. Microsoft kjøpte Adxstudio i 2015 og utviklet det til å bli Power Apps Portals-produktet vi kjenner i dag. Det var en perfekt match for meg med min bakgrunn og jeg adopterte plattformen raskt.
Jeg var en av de første i Norge som tok i bruk Power Apps Portals og oppdaget raskt at det ikke var mye community-innhold å finne. Når jeg gjorde en oppdagelse eller fant ut av noe skrev jeg en bloggpost om det – mest for å ha dokumentasjon selv til en senere anledning. Slik startet min blogg; som en referanseguide til meg selv mer enn noe annet. Takk til de fantasiske gigantene som hjalp meg på min vei; Nick Doelman, Nicholas Hayduk, Jim Novak, Colin Vermander and Derik Bormann.
Siden 2016 har jeg vært lead front-end-utvikler, designer, arkitekt og rådgiver på et av norges største Power Apps Portals-prosjekter. Jeg holder foredrag på arrangementer innenfor vår Power Platform-sfære, både i Norge og internasjonalt. Jeg er en blogger, er aktiv i community og har den ære av å være en del av Portals Zero to Hero lag.