Last updated on 04/04/2023
This blog post is an overview of our delivery and what we mean is the most important parts.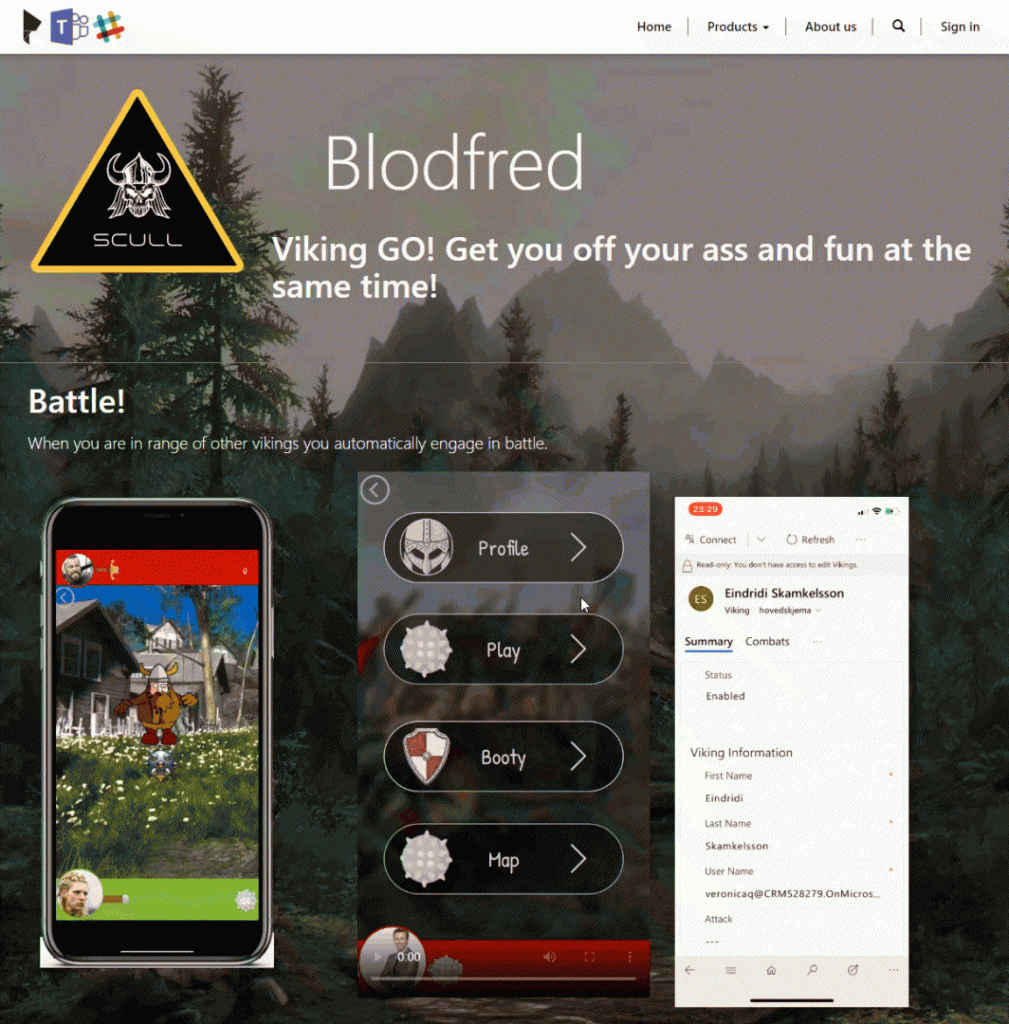 Blodferd app
We have created a system for letting Viking do more human combats by combating in our PowerApp isntead of actually killing each other with axes and swords.
Vikings kan walk around with the app, and look in the app for other Vikings. When a rival Viking is nearby (approx 10 meters) they can combat within the app.
A technical description of what is happening behind the scenes will come in a later post.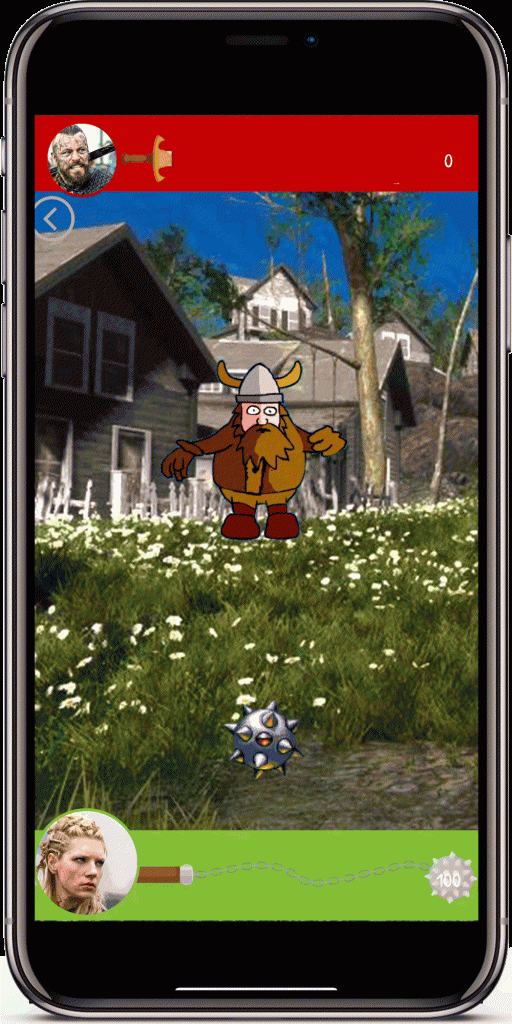 Power Platform and Teams Management system
Our back office system is built on CDS / Model Driven Apps and Teams
A lot of processes are automated using Power Automate Flows, with pusch notifications both to Teams Channels with adaptive cards and to Mobile Phones with PowerApps.
More information on how we utilize Teams in another post, and How we use Power Platform will be described shortly.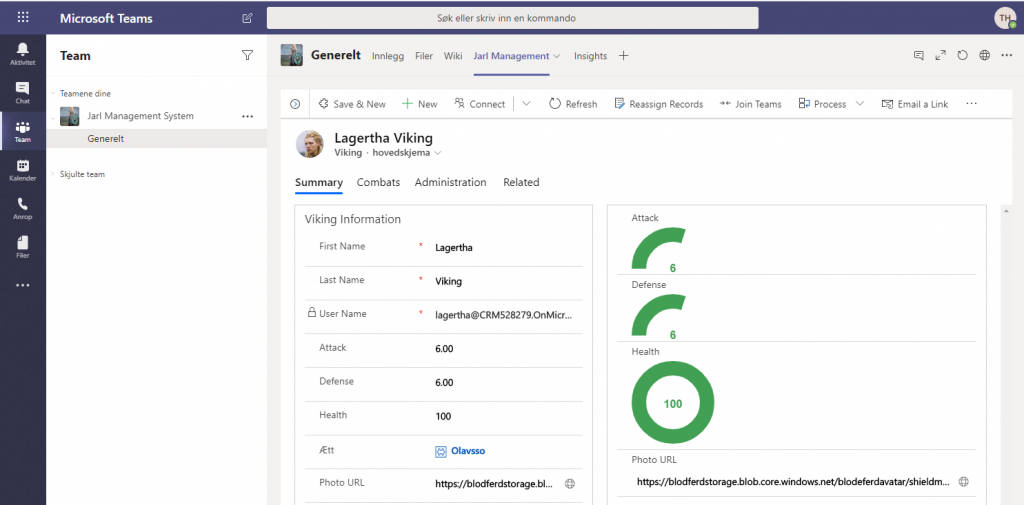 Bonus delivery: Kimtzer's PuzzlePackage
Late friday evening we figured that we could help our fellow ACDC teams liking Microsoft products a little bit better. We injected a better design to Microsoft Teams making it look and feel more like Slack. We also created a Power Apps Portal landing page for this amazing product.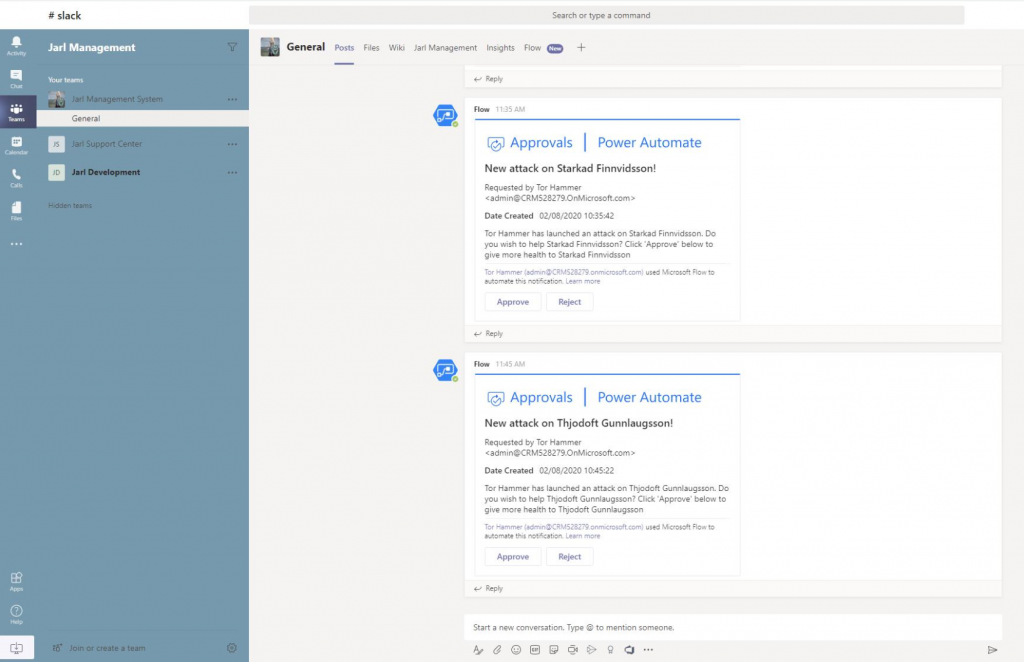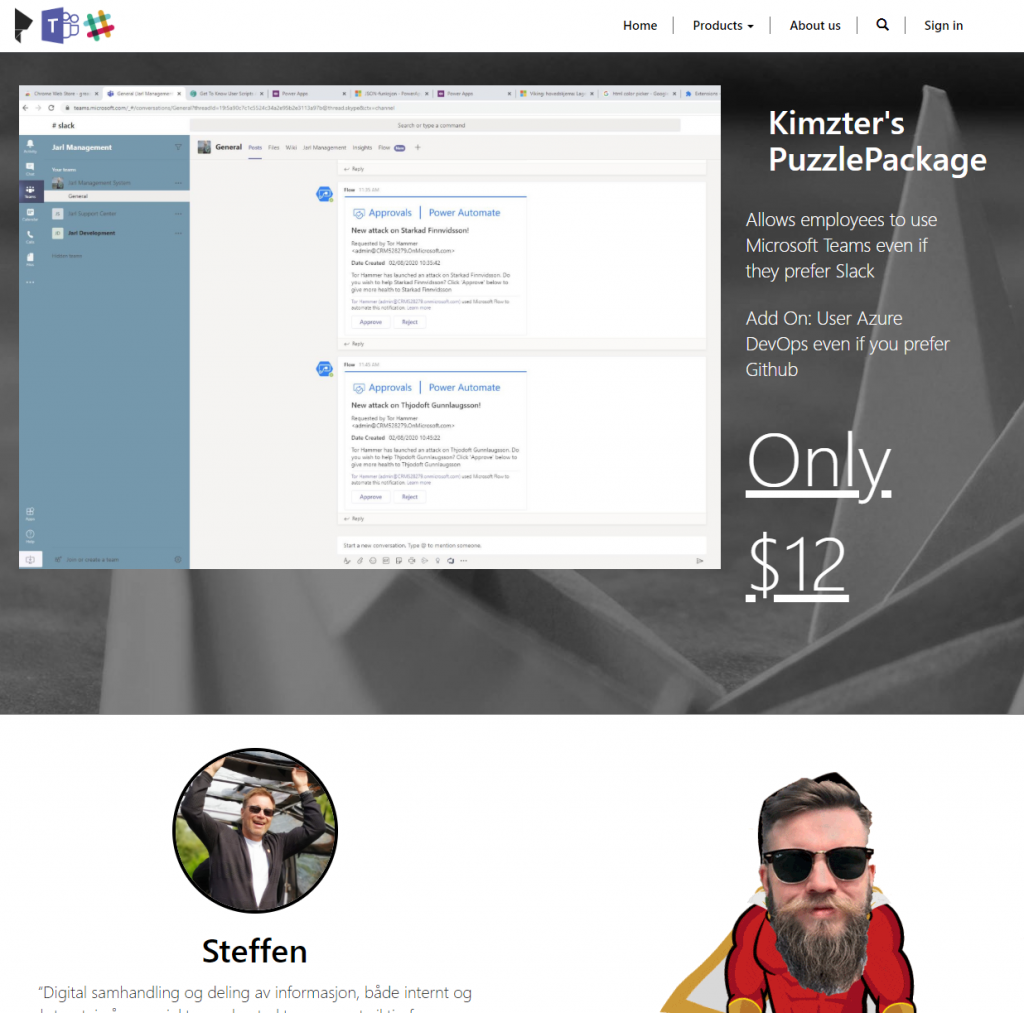 Security and Devops
We take security and GDPR stuff really really seriously.