Last updated on 06/05/2021
In the old days when I worked with SharePoint and Office 365 we created trial tenants left and right to give customers proof of concept (POC) or try out the shiny new thing first hand. Today I realized that all the old URL's that I have saved to "Create trial tenant" sites all say "Join the demo". That's not what I want; I need to tough, feel and experiment!
This blog post will show you where and how to set up an old fashioned trial tenant
Go to demo.microsoft.com
If you are not logged in the site will ask you to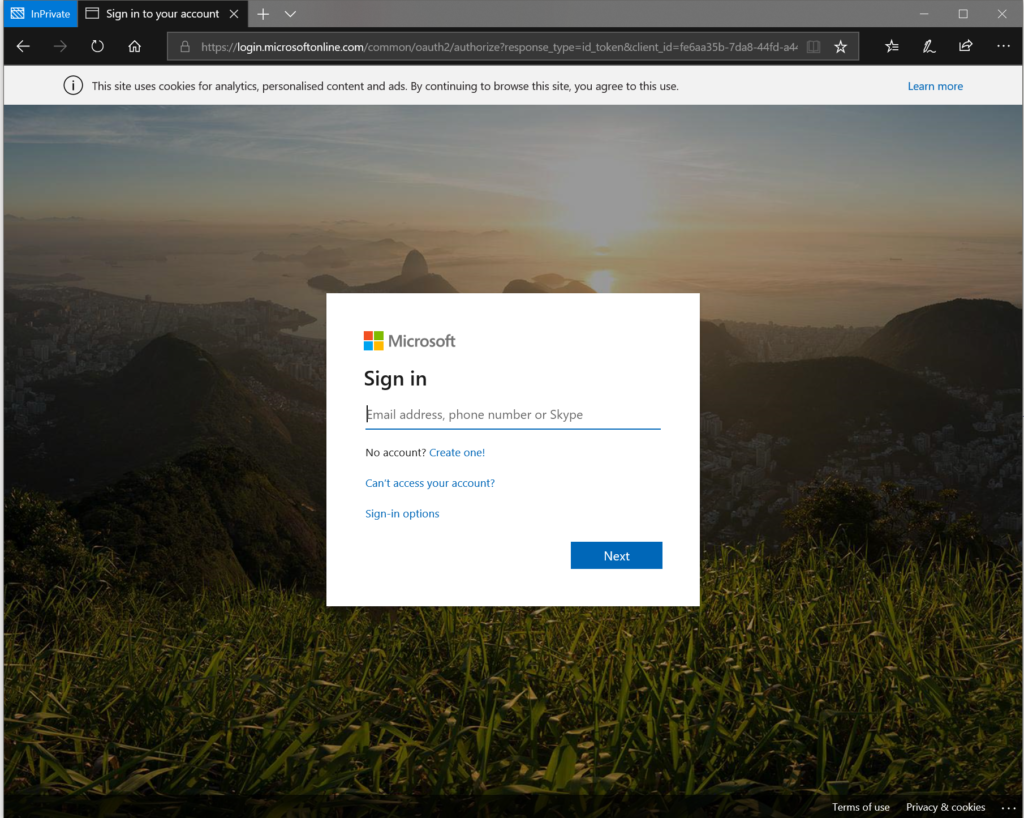 And when you have logged in It will send you to a page that look something like this: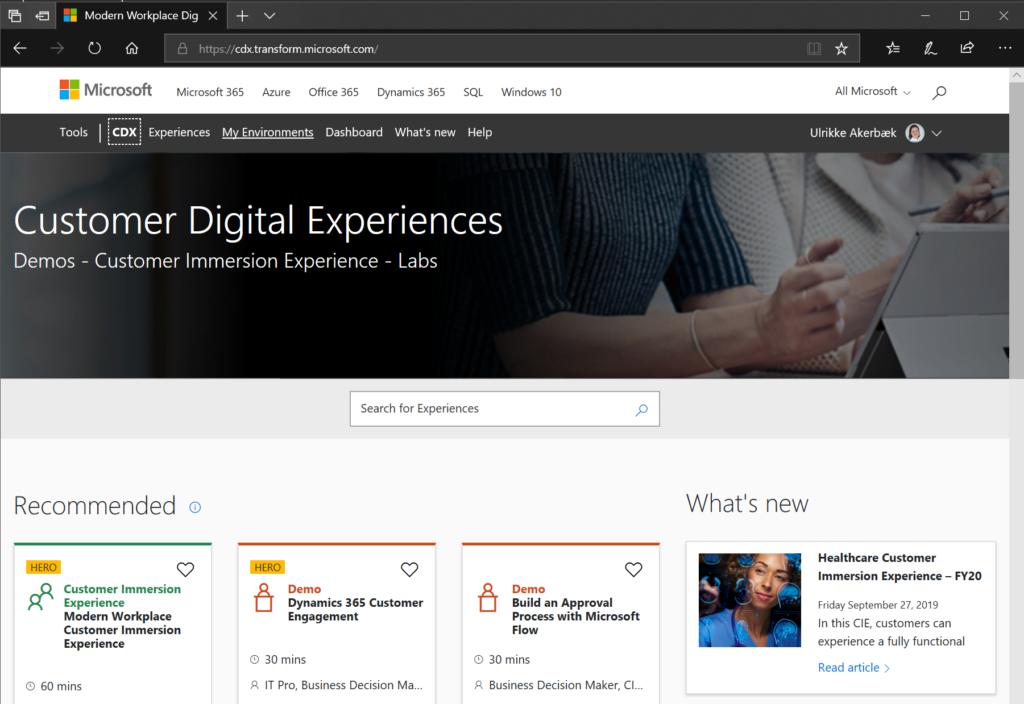 Click at the "My Environments" link at the top

And then at the "Create Tenant" button at the far right
It will start a form for creating a new tenant, and the first things you need to consider is how long you want this trial to be available for. Then it's a matter of the location. I always use "North America" or "Preview United States" or something similar. This is where all the preview stuff is available first, so that's where all the action is.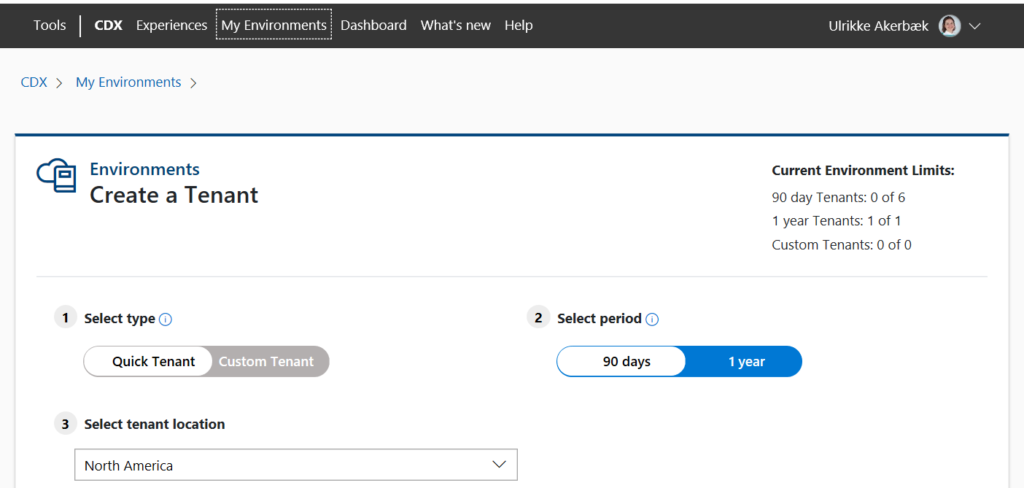 Then there is a list of "Content Packs". The list varies if you choose 90 day or 1 year tenants. They vary from tenants filled with data like users, content and even user content (for analysis) depending on what you need the tenant for.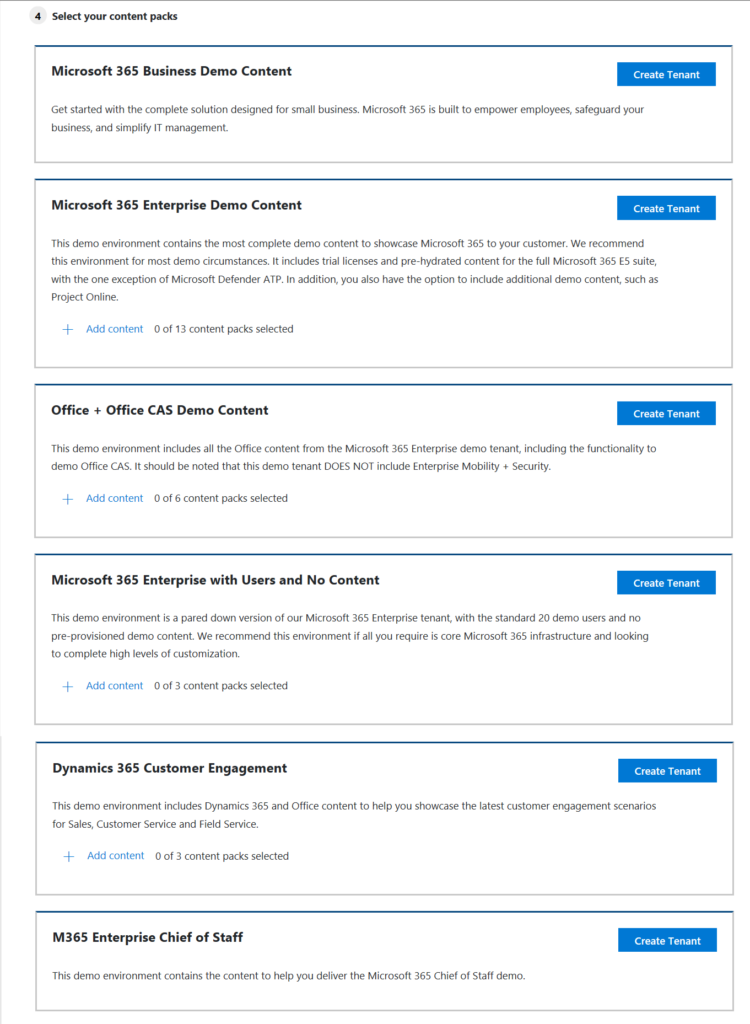 Find the one that is right for you and click "Create Tenant". When the tenant is done it is available from "My Environments" list and I get the information I need to access it.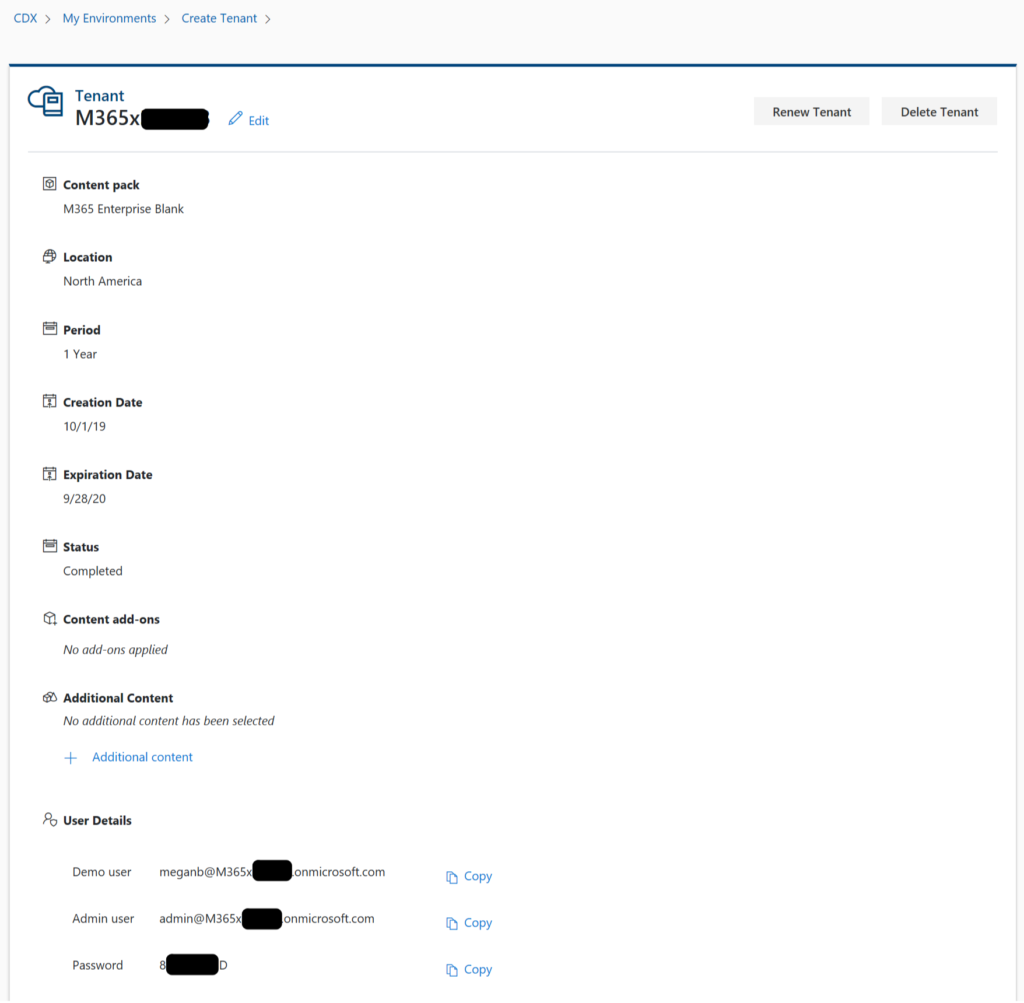 Now, all I need to do is open the box by going to https://www.office.com/ and click "Sign In"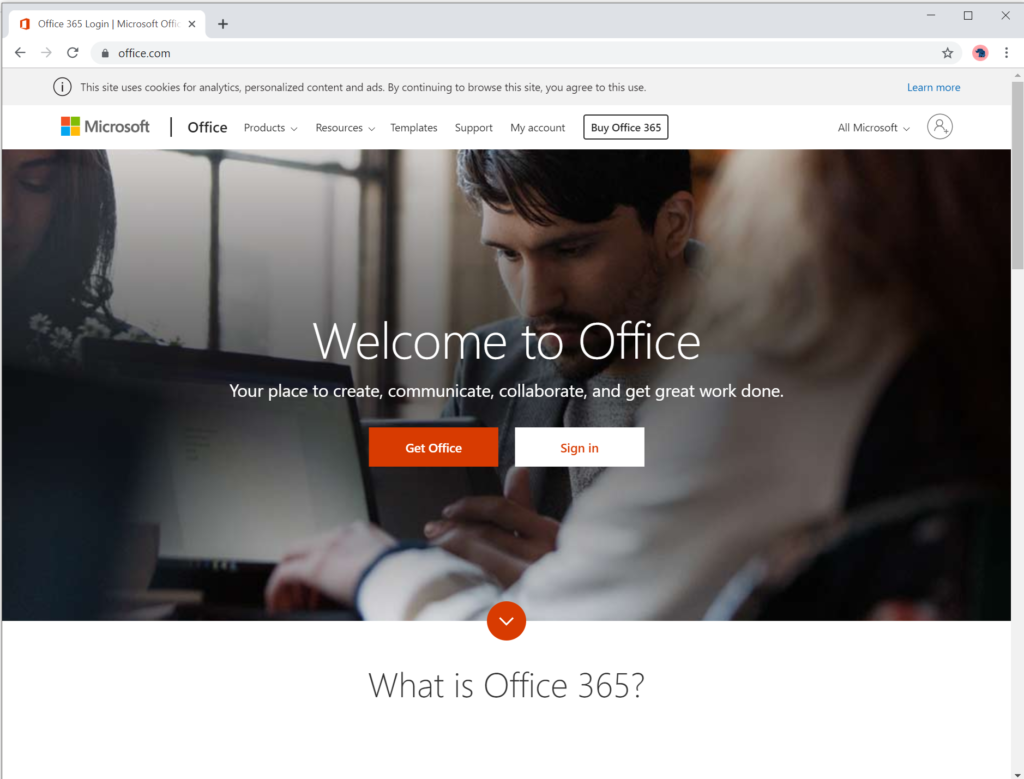 Tip: I love "People" i Chrome. Whenever I connect to a new tenant I always create a new person for that tenant. That way I can keep my accounts separate and benefit from the Single Sign On experience in Office 365 within each tenant separately.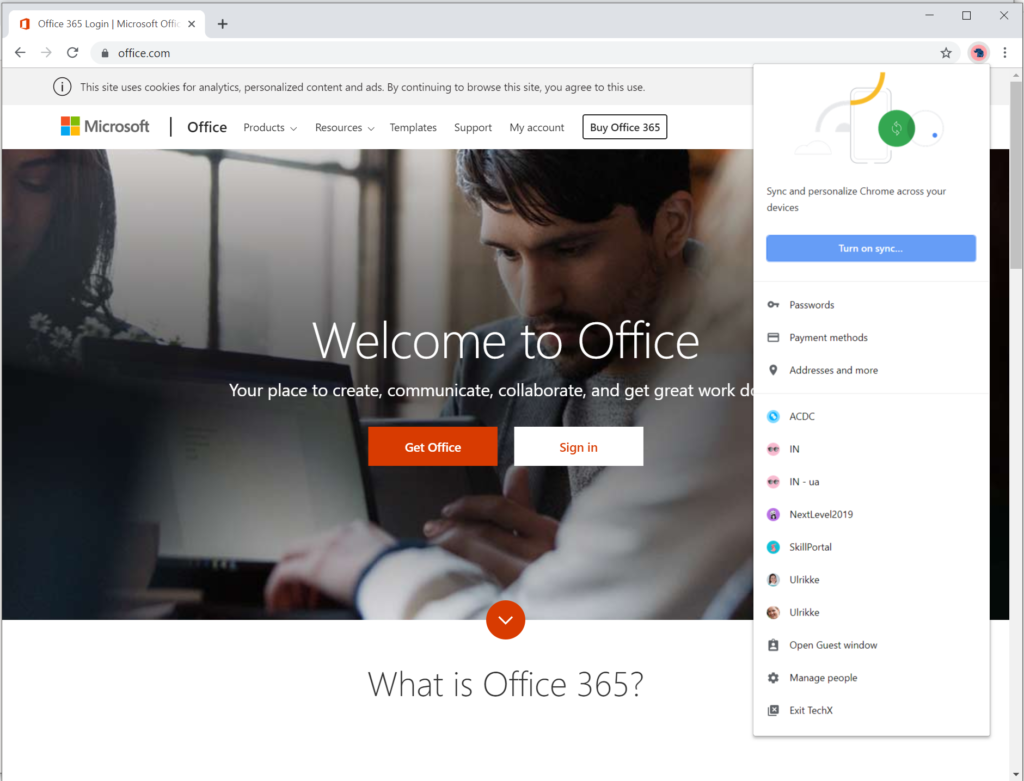 I sign in with the admin credentials that was provided with the tenant information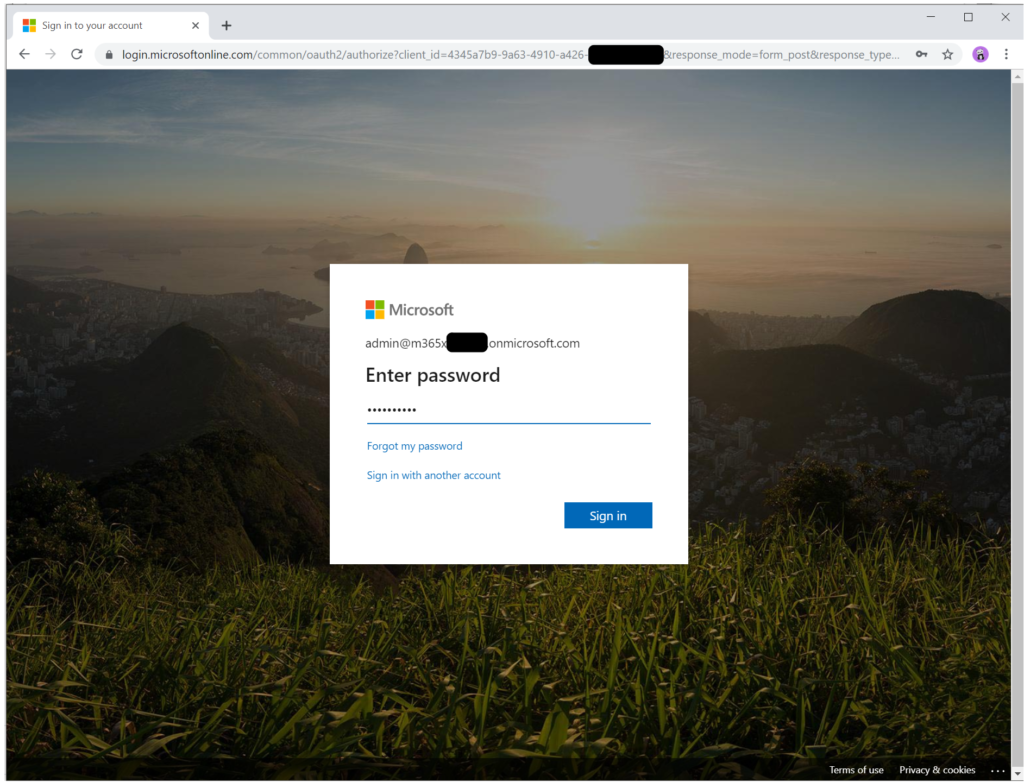 And I get directed to the Office 365 platform start page
Now from here I can go into the Admin Center and setup the applications that I need and start customizing the tenant and environments as I see fit.
Summary
To create a new Microsoft Tenant trial start at demo.microsoft.com and choose "Environments" from the main menu and then click "Create tenant" button. This will take you trough the process of creating a new tenant that you can configure and play with for 90 days to 1 year.
Have fun. All the best, Ulrikke
Cover photo by Kelly Sikkema on Unsplash