Last updated on 24/09/2020
Classic scenario: You have a list of teams that have signed up for a football cup. You want to click on "Details" for a team and see the football players on the team.
Create a list on the team (parent) entity listing all the teams.
Create a form on the team entity with a subgrid displaying related players (child)
In Common Data Service (CDS)
Open make.powerapps.com and select "Data" and "Entities" in the left navigation. Open "Accounts" in the list.
Create new form and give it a name and description
Create new tab and give it a name
Add Account Name field on top

Click "Add component"
Select "Subgrid"
Choose related entites and choose "Contacts" from the dropdown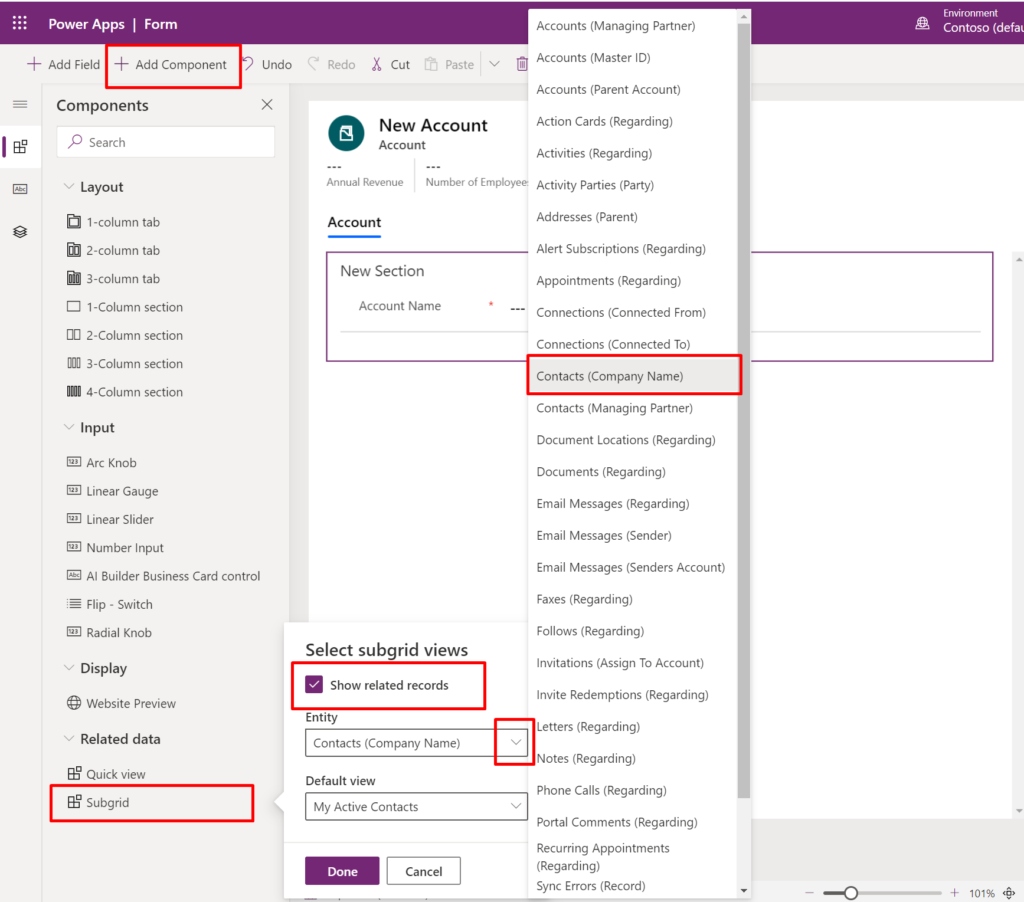 Choose a view and give the subgrid a name.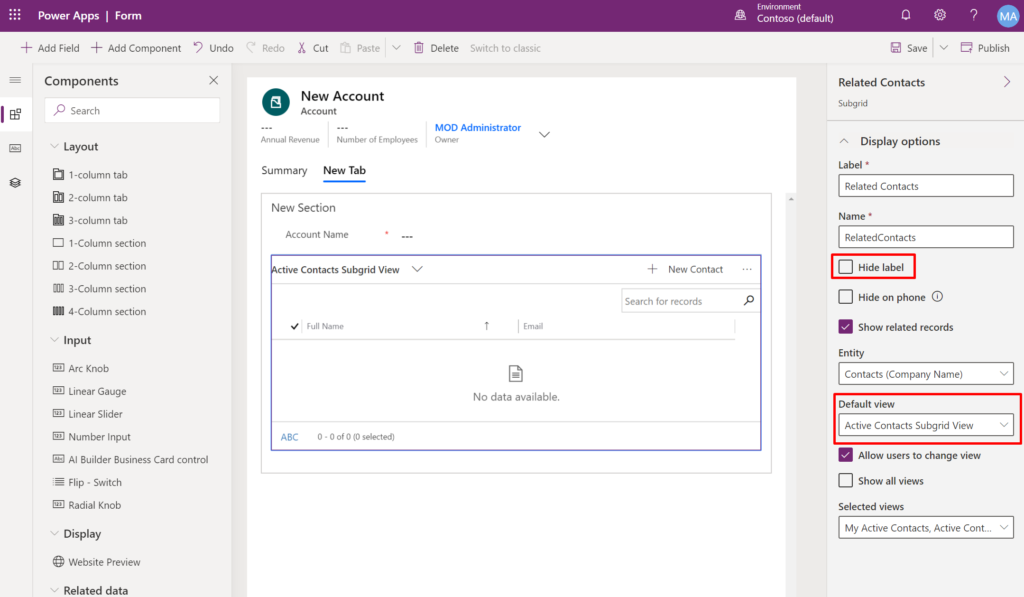 It's a good idea to give the subgrid a sensible name
Save and publish.
Portal Management App
Open Portal Management App from the "Apps" menu in make.powerapps.com
Navigate to Entity Forms and create a new entity form.
Select "Account" as entity and choose the form your created.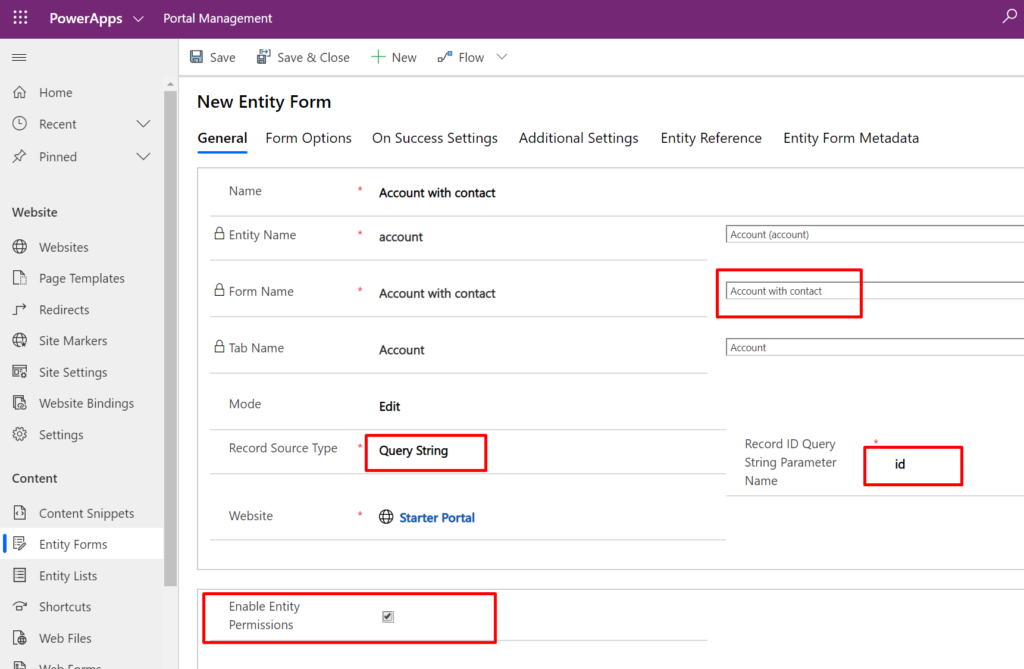 This is the important part:
Set Mode to "Edit" or "Read Only"
Let Record ID Query String Parameter Name be "id"
Enable entity permissions
Web Page for Account with contacts
Create a new web page with the new Entity Form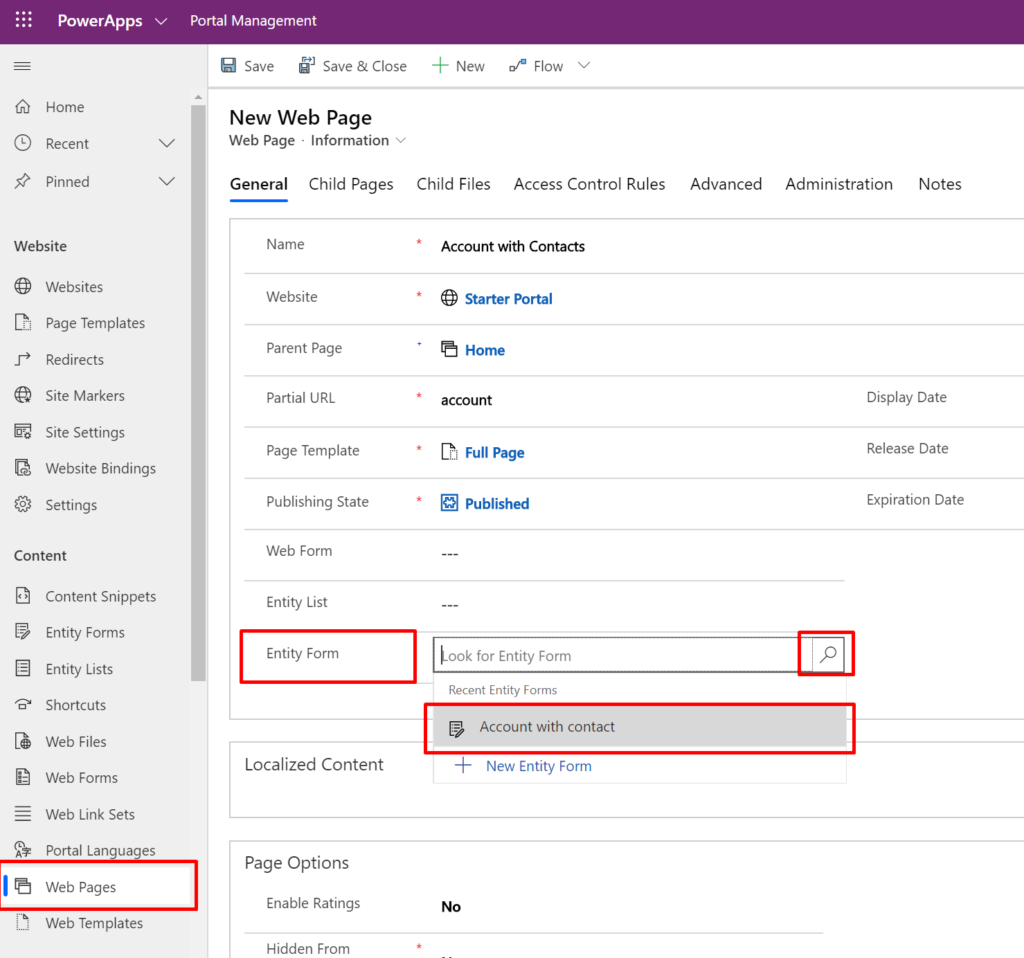 Entity List
Create a new entity list that display the accounts.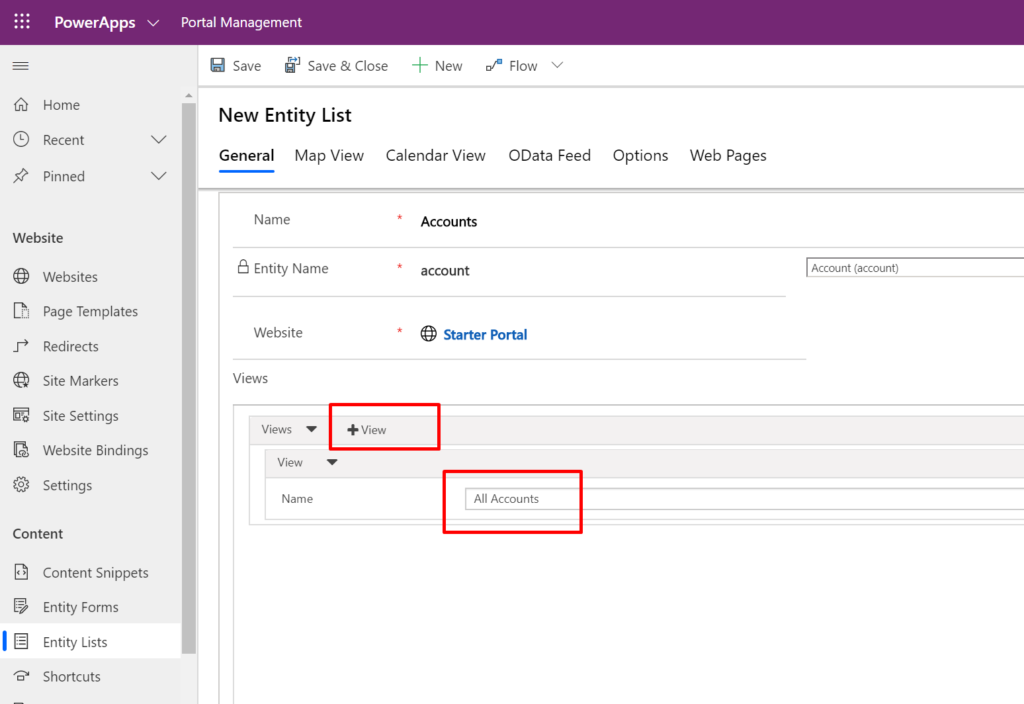 Choose the "Options"-tab and add a Details action to the grid configuration.
Set target to "Webpage" and choose the web page you created.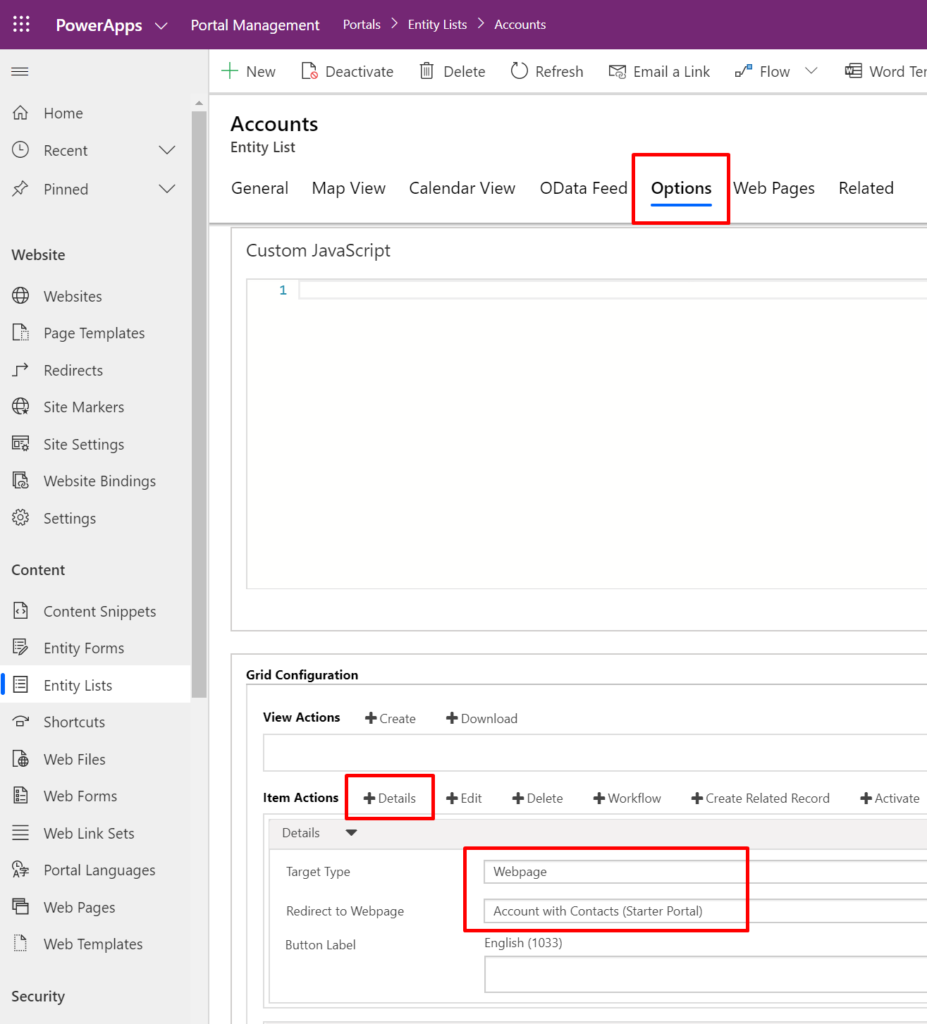 Another webpage
Create another webpage that display this new entity list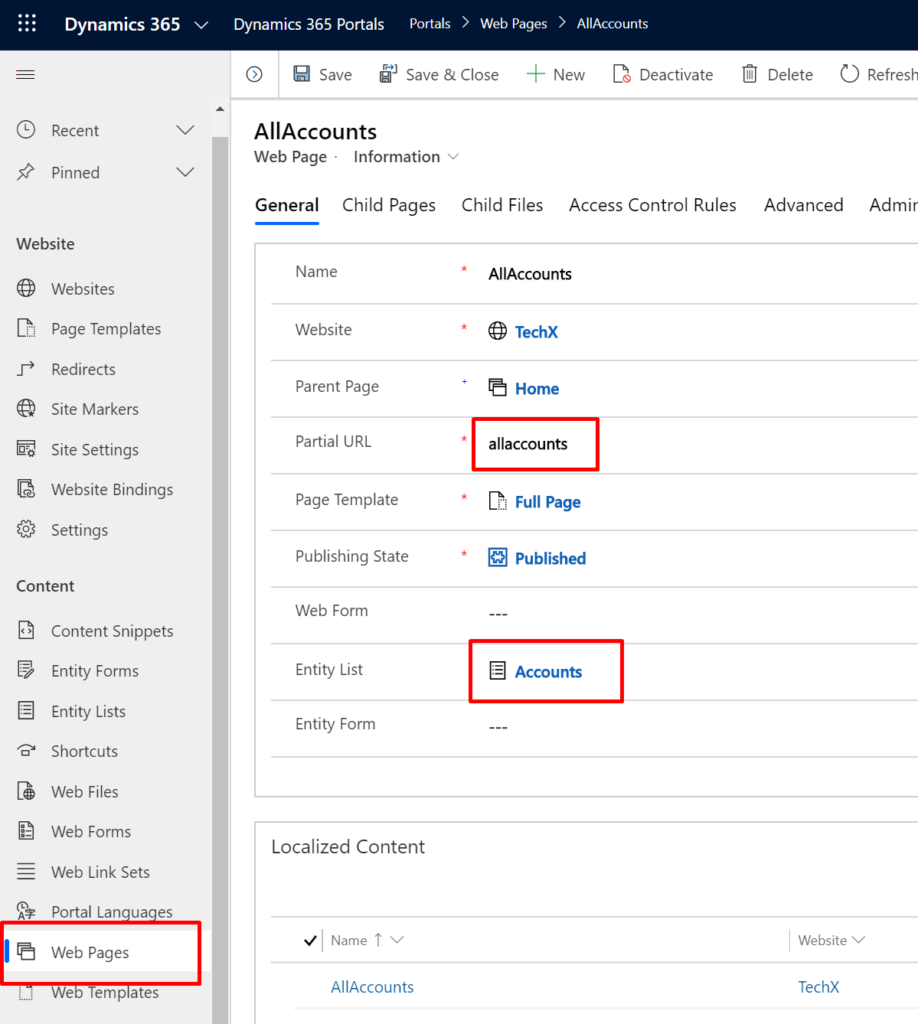 Save
View in Power Apps Portal
Navigate to the portal and the last webpage your created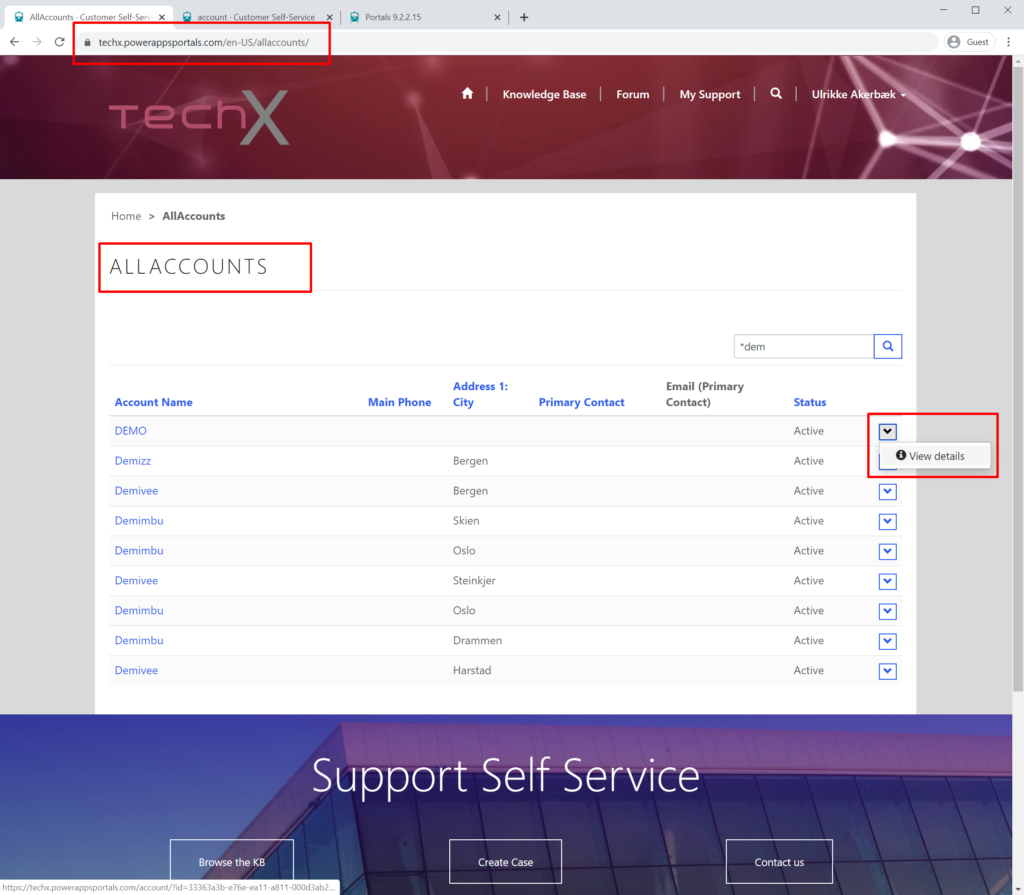 Click the link in the Account Name column or the "View Details" actions button.
You will be navigated to the other webpage you created + the id parameter and the account id. The entity form will load the subgrid and display the contacts that are related to this account.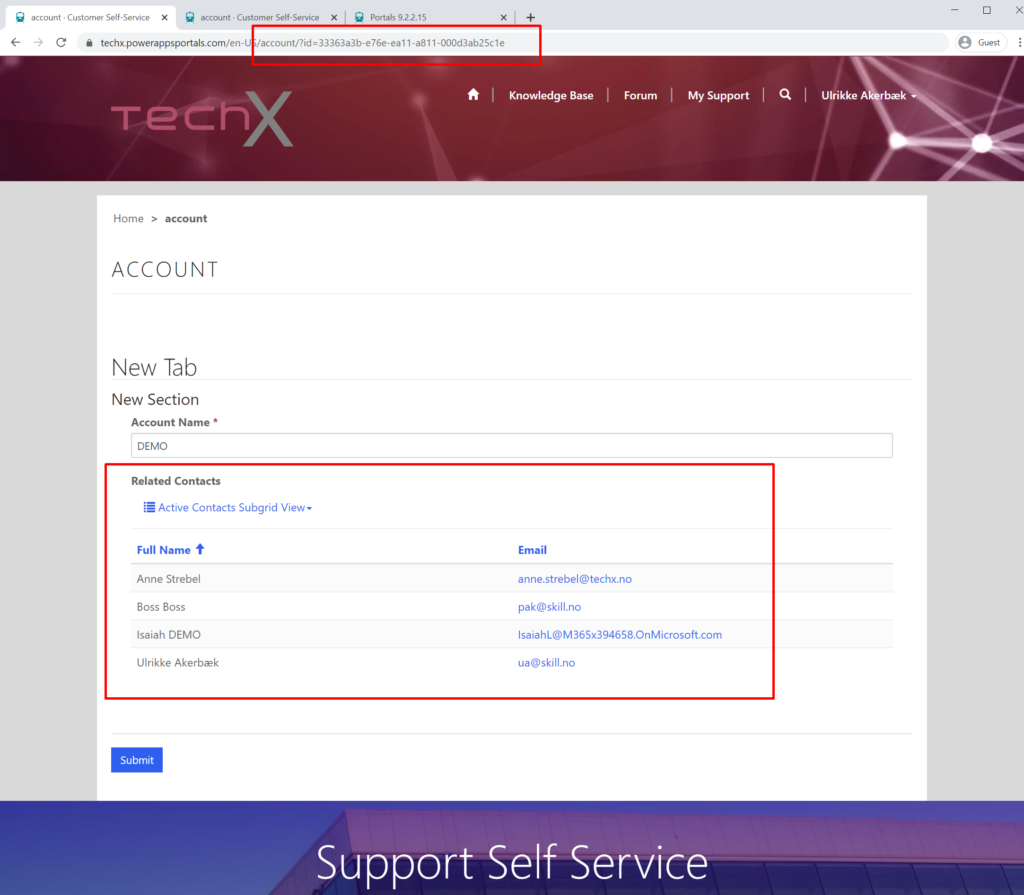 That's it. Hope it was helpful!
Photo by Chema Photo on Unsplash