This blog post will show you how to add a browser icon or favicon as it is really called, to your Power Pages or Power Apps Portal.
This small, smart and fabulous free tool that I use in every project.
This website might look unsafe and old, but I have used it for over 15 years and have never experienced anything bad related to it.
The optimal favicon is:
16×16 pixels (or at least square)
Transparent
Single colour
Simplistic
Upload your image, select "keep dimensions" and hit the "Upload" button.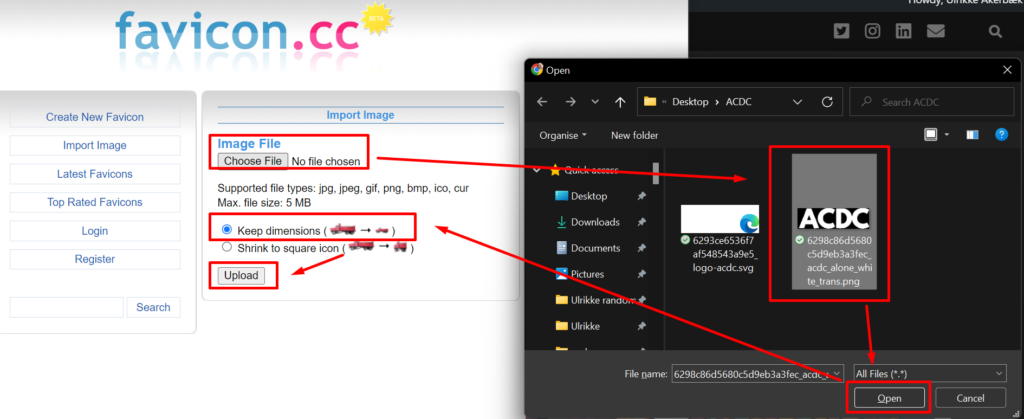 You will be able to see a preview of the favicon in the browser itself, and if you are happy with what you see then you can download the favicon file.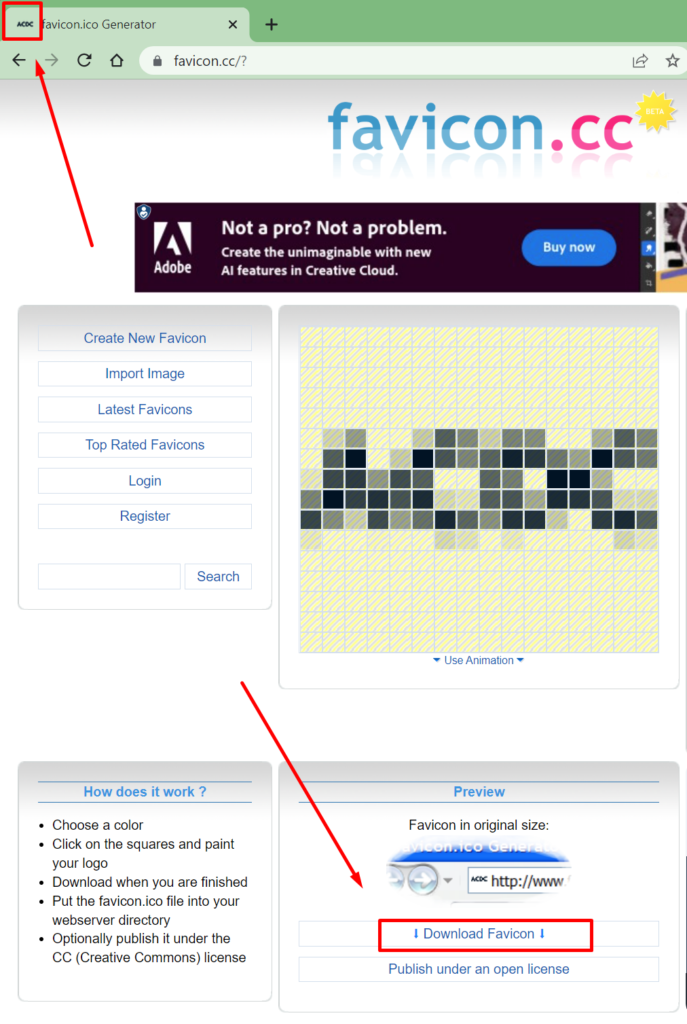 You would think that we could simply upload the favicon to the Power Pages Media Library, but no. The library doesn't accept other files then .jpg, .jpeg, .bmp, .gif and .png.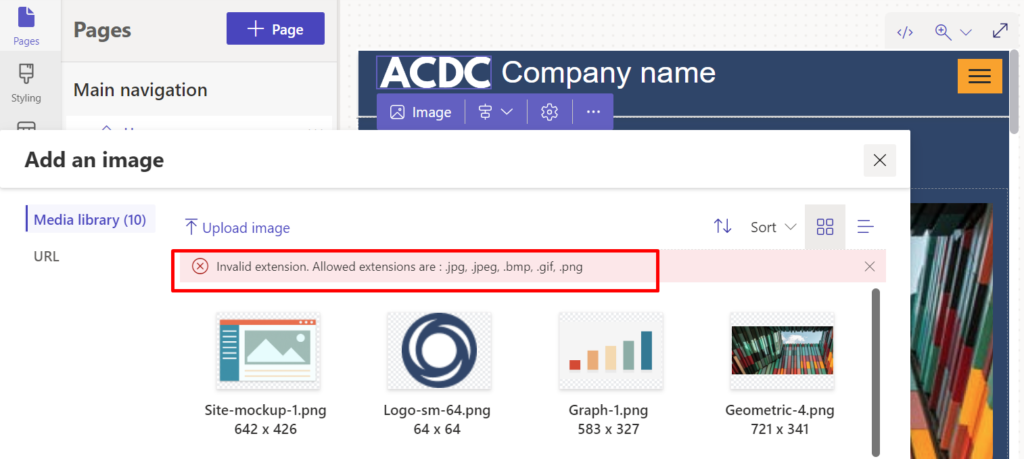 We will have to do this the old-fashioned way; create a web file in the Portal Management App.
Create a web file
From Power Pages Studio, click the three dots at the bottom of the left-hand menu, and choose "Portal Management App".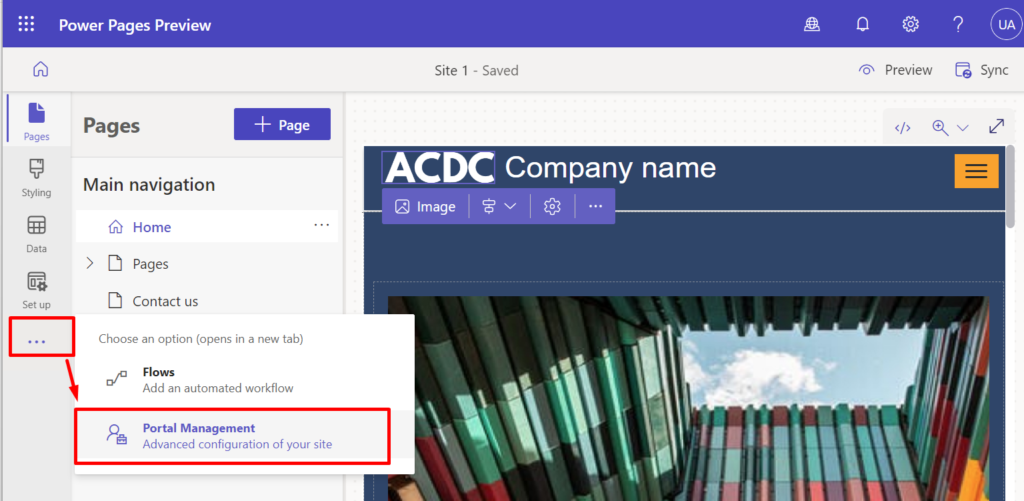 In the new tab that opens
Find "Web files" in the left menu.
Click "New" to create a new web file
Fill in the form. Make sure you enter the correct portal in "Website".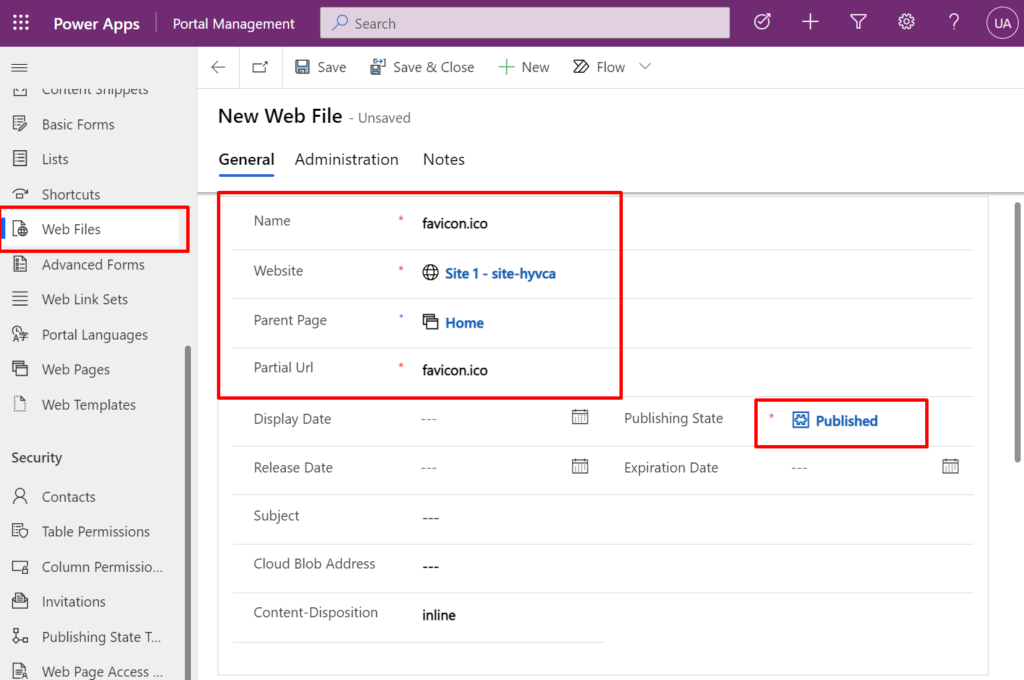 Open the "Notes" tab
Click the "+"
Choose "Note"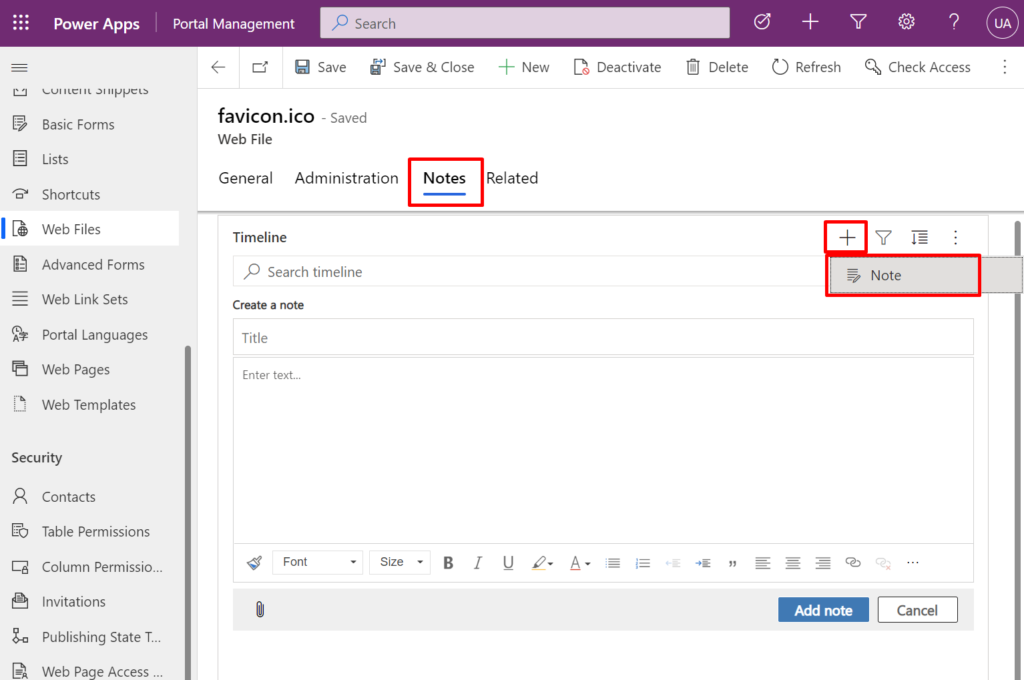 Select the favicon.ico you downloaded
Click the "Add note" button at the bottom of the field.
Save the web file
Refresh your portal cache and refresh the portal in the browser to see your changes. It might take a minute or two before you see the change.
Nice job!
Hope you are satisfied with that. Good luck! Happy Portaling!