This blog post will show you a hack and how to create the URL to get to Power Pages Home when make.powerpages,microsoft.com automatically sends you to the "New maker" experience.
For some reason, sometimes when I open make.powerpages.microsoft.com I am sent directly into the "New maker" experience.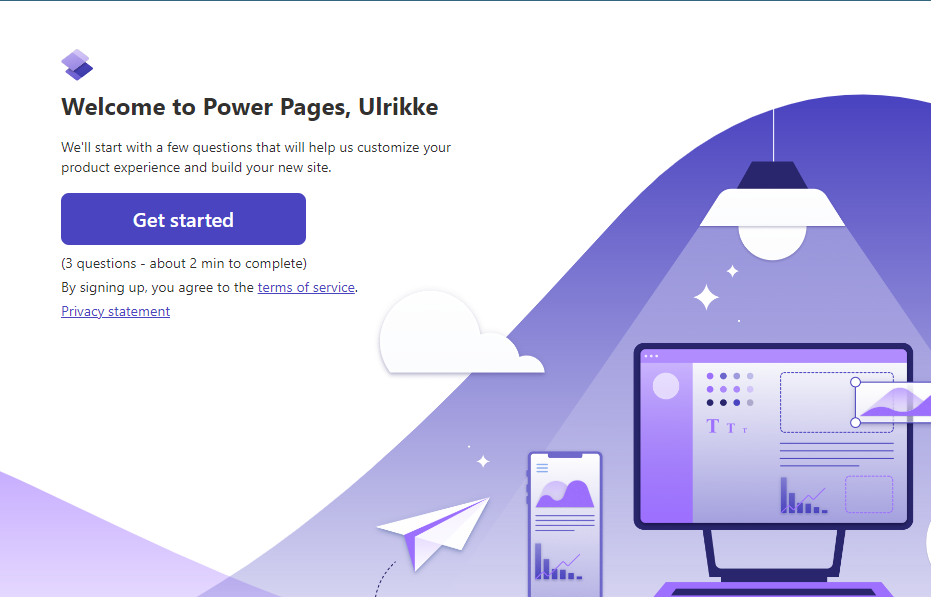 Nothing wrong about that really – it's just that I already have two sites in this environment and would like to get to the Power Pages Home page. There's no link. But I have a hack 😉
First, you need your environment ID.
Sign in to the Power Platform admin center.
Select an environment and review the information in the Details section.
This is it: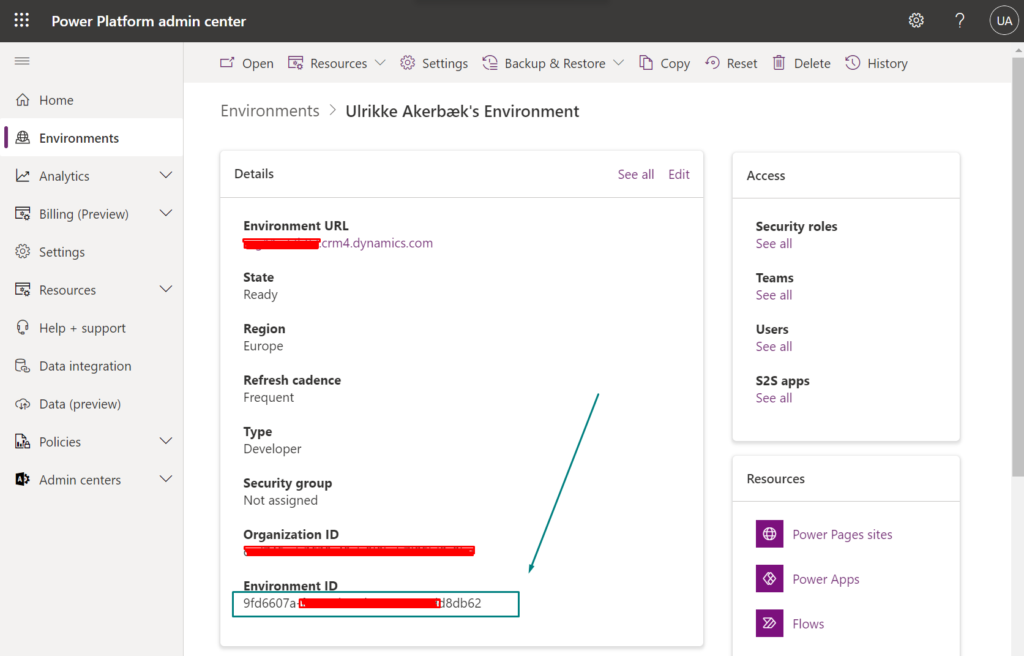 Copy this GUID and replace the [GUID] part in this link with your GUID:
https://make.powerpages.microsoft.com/environments/[GUID]/portals/home
Paste the whole thing into your browser address bar and viola, you get to Power Pages Home: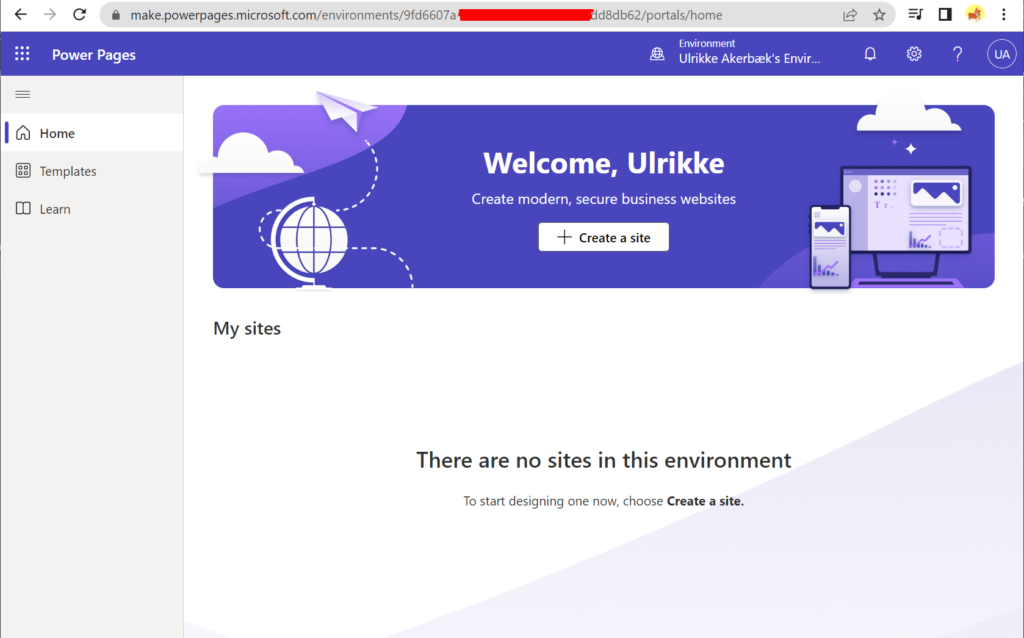 Hope this was helpful.
If you have any hacks like this please write them in a comment and share them with others! 😀

Happy portaling! Until next time. Take care.